For Finishing of hard/ Perfect Bound Book, Centre stitched Magazines, Booklest, Exercise Note Books, Dictionaries Diaries & Exercise Note Books etc.
Square shape of spine similar to perfect bound books. Open books flat without any damage to spine & Print on the spine section. Square books are easy to handle for stacking and packing. Hydraulic press from permanent square shape of spine for aesthetic and functional value addition at 900 cycle per safety precaution-Emergency switch aborts the operating cycle. PLC based control panel for sequencing. optimum & simplified diagnostic.
Squaring with Roller System:  The Clamping stroke can be set as single stroke or double stroke. 1 to 4 copies (up to a maximum opening of 70mm) are inserted in the machine. The end – paper sticks perfectly to the spine is rubbed with the help of steel rollers to form a perfect square -shape and ensures covering material adheres to the spine. There by maintaining the right angle of the spine and consistency of all book -block.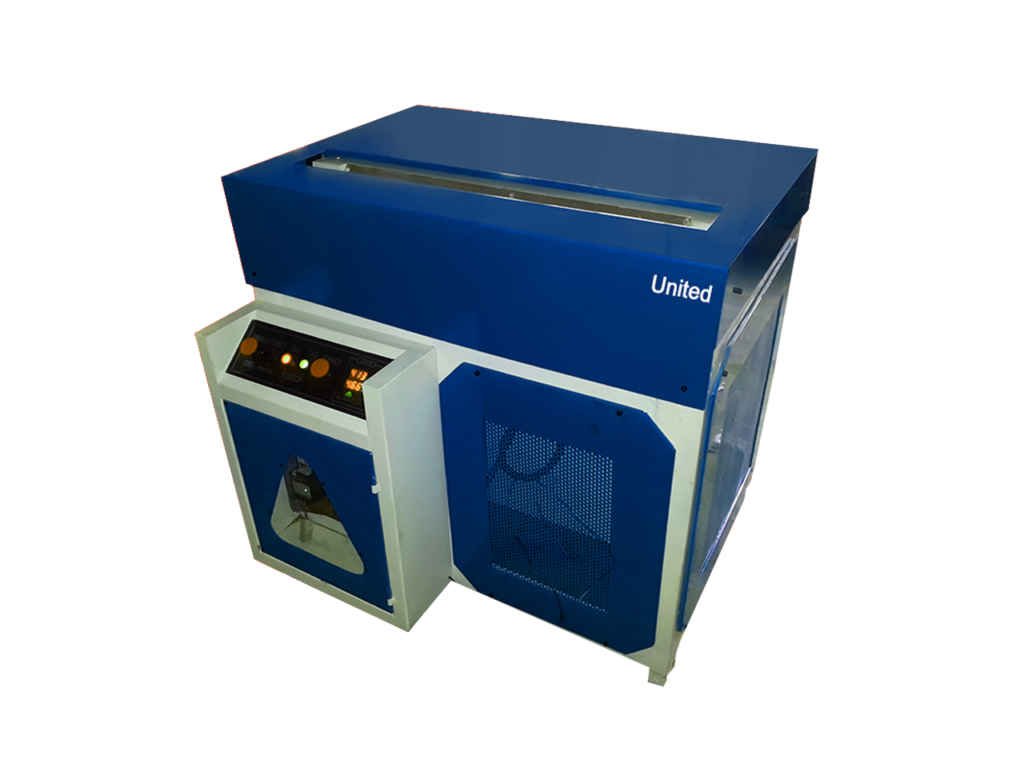 | Model | Unit | ESM-70Cms | ESM/-81 Cms |
| --- | --- | --- | --- |
| Book Block wide (Min - Max) | mm | 650 | 700 |
| Spin thickness (Min - Max) | mm | 5-70 | 5-70 |
| Book Height (Min - Max) | mm | Optional | Optional |
| System Clamp pressure (Adjustable) | Tons | 9 | 10 |
| Squre Pressure | Kgs | 3500 | 3600 |
| Electrical Load/ Moter | Kva/Hp | 2.25/3 | 2.25/3 |
| Hydraulic Oil Capacity | Ltrs | 80 | 90 |
| Overall Dimension (WXDXH) | Cms | 103x90x96 | 104x96x96 |
| Net Weight (Approx.) | Kgs | 1000 | 1100 |
| Electrical supply | 400/440 VAC | 3 Phase or Single Phase | 220 VAC |
3006/1, Street Kharas Wali,
Cheel Mandi, Mahan Singh Gate,
Amritsar – 143001 (Punjab)
+91-92163 03339
+91-94175-33339
info@umcindia.in