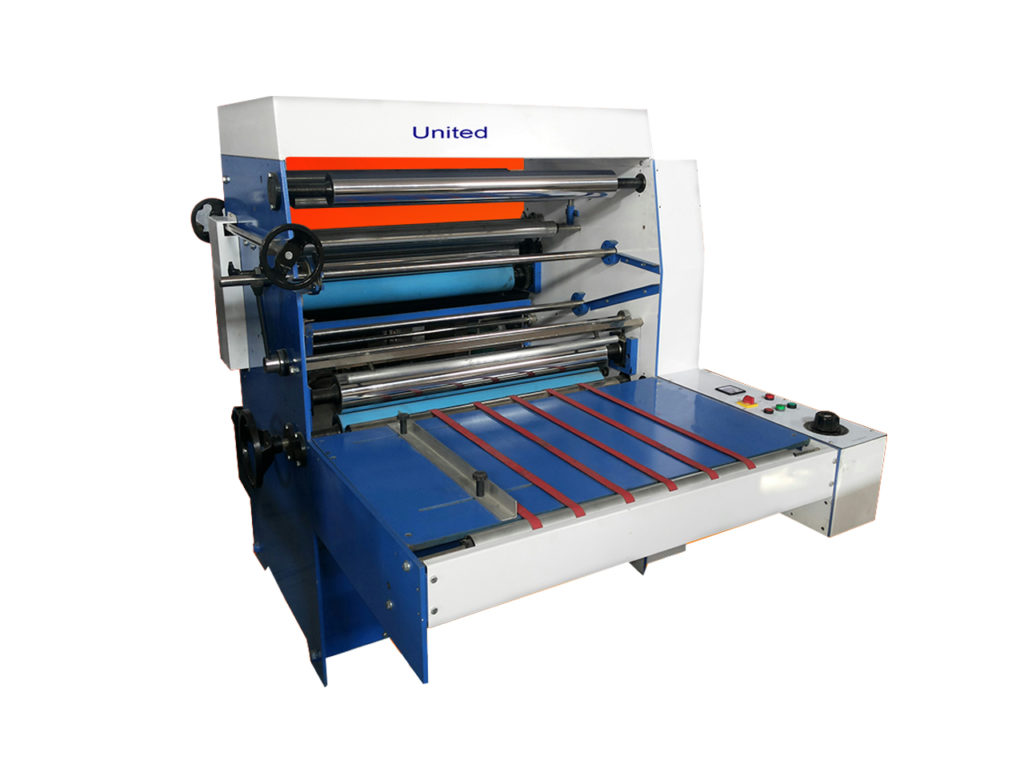 Hard Chrome Rolls
Adjustable Gum Tray
Film Slitting Attachment
DC. Drive Variable Speed Control
Suitable for Roll to Roll & Strip Lamination
Lamination Machine with Texture Roll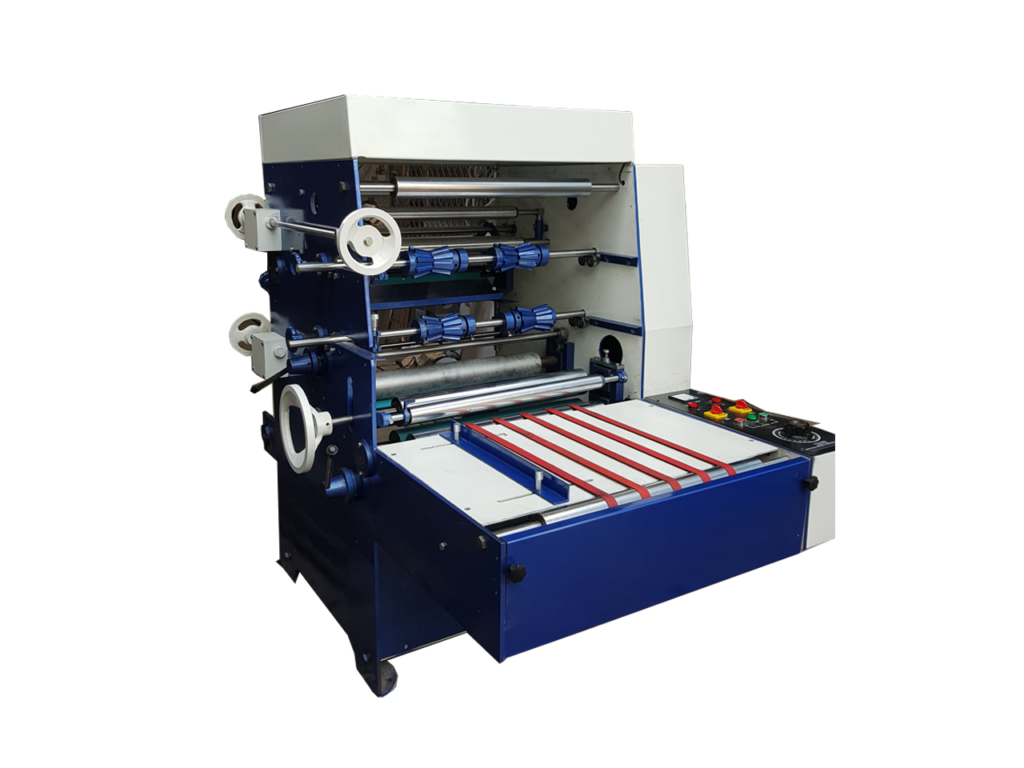 Film Lamination Machine Plain Cum Window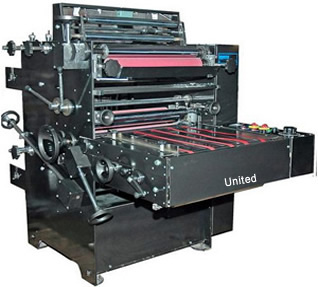 Provision from roll to roll lamination
Extended feeding table
Variable speed drive controls
Adjustable gum tray
All rollers are hard chrommed
Film slitting attatchment
Levers & brakes for wrinkle free finish
Thermal and Plain Laminating Machine combined Designed to meet your Accuracy &Standards. MOST SUITABLE MACHINE FOR LAMINATORS, a most useful Thermal and Cold Lamination FROM THE LAMINATED ROLL available in two sizes 24″ & 30″ with motorised Hydraulic roller pressure.
Hot & Cold Lamination Machine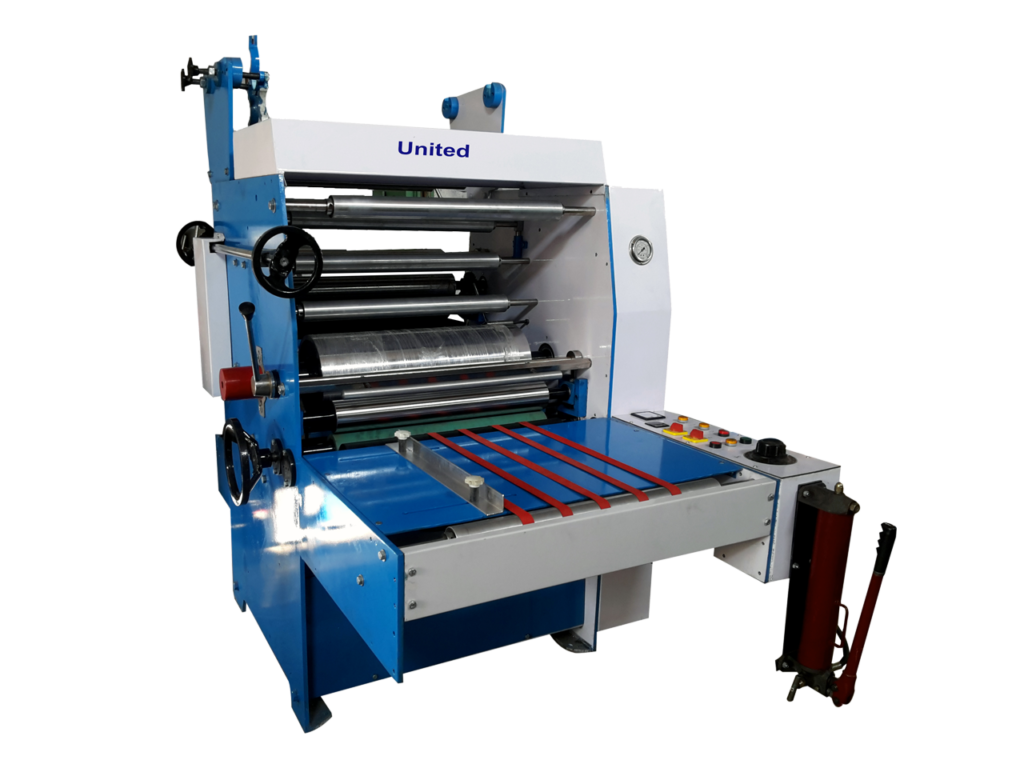 Thermal Lamination Machine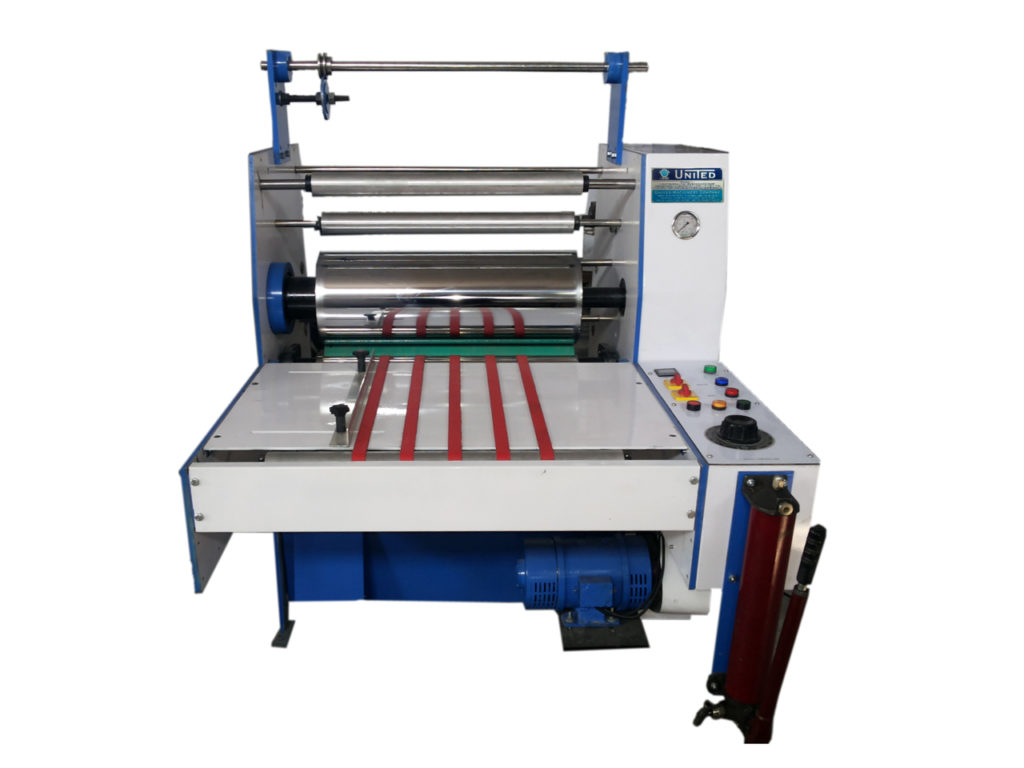 Designed for professional printers this new thermal laminating machine is robsutly buit to meet the demands of printing houses for high quality laminating jobs.
Suitable for both offset and digital printing, the unique and innovative design of the calendaring unit of this machine positions it among the world class machines. The sheet enameled construction lends an excellent finish and look to the machine.
Laminates one side at a time in gloss/matt film
Digital Temperature controller Thermostatically controlled.
Digital sheet counter
Paper thickness: 80 to 500 gsm
Pressure of ton Hydraulic Jacks
Variable speed drive
Hand held cutter quickly separates laminate sheets
Hard chromed coating roller with mirror glass finish
Mini Thermal Lamination Machine Both Side Album making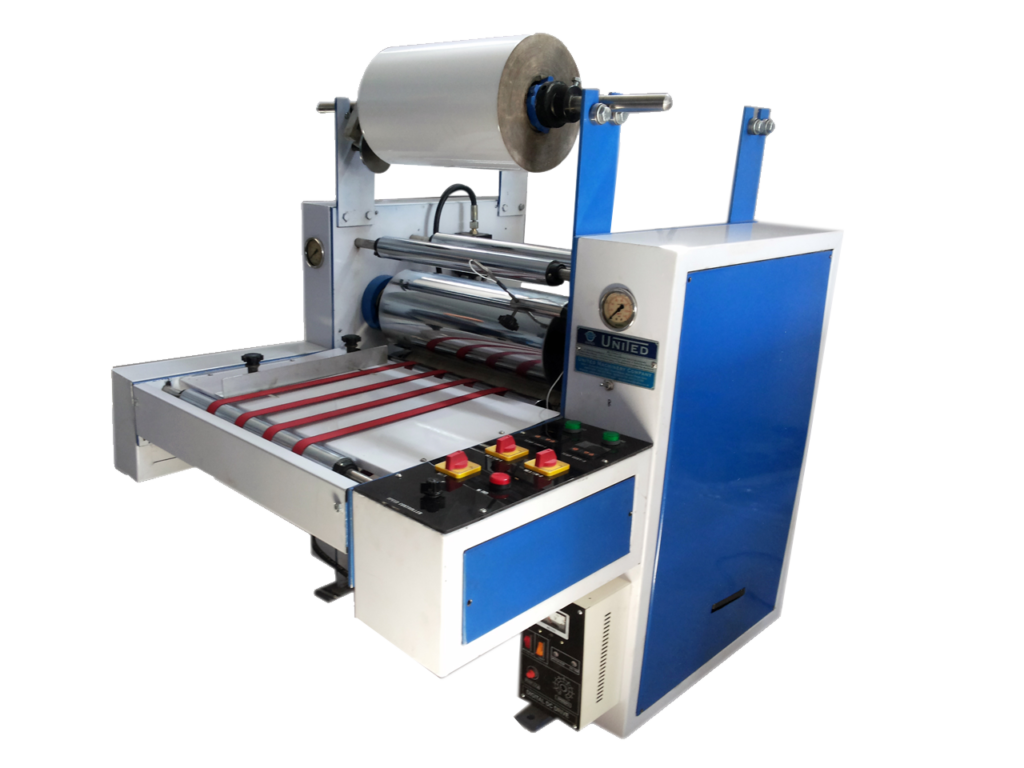 Lamination Sheet Separator Machine
Our Automatic Sheet Separator is a uniquely and the only designed Machine manufactured by us for cutting Laminated Sheet Rolls into the Sheet Form and stacking them on the adjustable table located on the back side. This separator can also be used online with Thermal Lamination Machines Manufactured by us and can also be used separately for cutting PVC , BOPP and POLYESTER Laminated Sheets.
Automatic Lamination Sheet Separator
3006/1, Street Kharas Wali,
Cheel Mandi, Mahan Singh Gate,
Amritsar – 143001 (Punjab)
+91-92163 03339
+91-94175-33339
info@umcindia.in