Rotary Half Sticker Cutting, Creasing, Perforating Machine
Auto Feed Sticker Half Cutting, Creasing & Perforating Machine
Rotary Sticker Half Cutting, creasing & Perforating Machine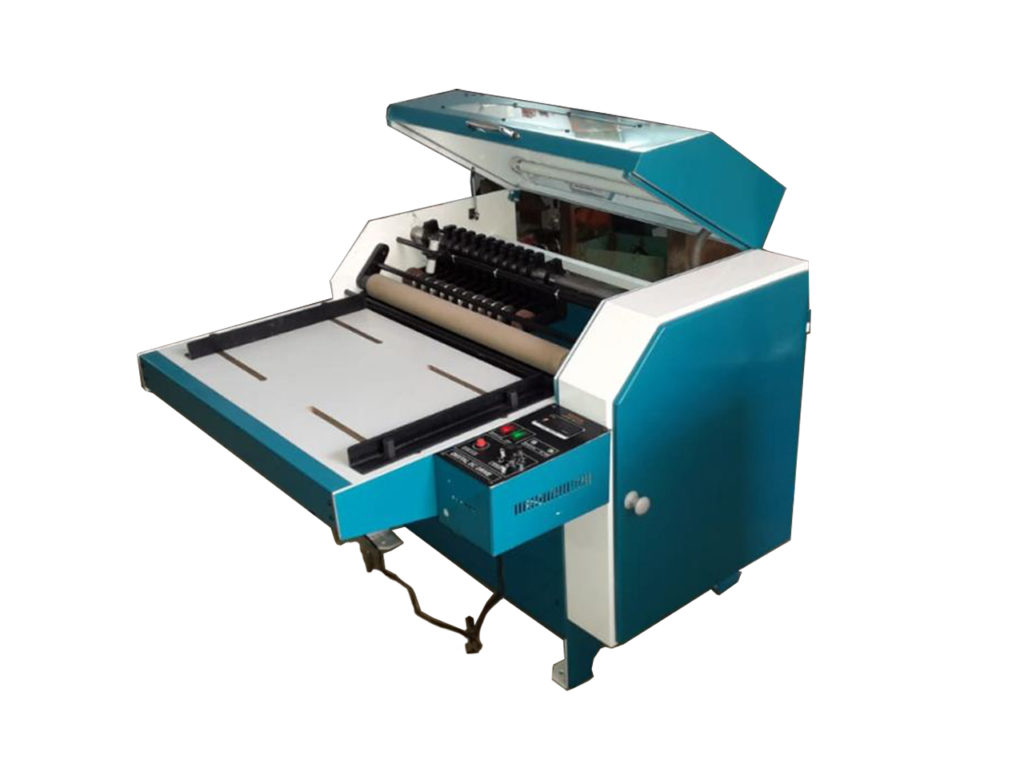 | Size​ | Half Cut Set | Creasing Set | Perforating Set |
| --- | --- | --- | --- |
| 24" | 6 | 1 | 1 |
| 30" | 6 | 1 | 1 |
ROTARY DISC SLITTING LABEL CUTTING : This machine cuts the upper printed paper first in one direction & then this sheet is cut perpendicular to the first direction without cutting the back paper to a perfect set size of the label.
For an even cutting depth the machine is fitted with hardened and grinded steel bar with disc type cutting blade & setting the cutting depth of cutter up to the thickness of the upper printed sheet is very easy & simple by means of a knob & the speed of cutting is controlled electronically by a potentiometer fitted on controll penal.
PERFORATER, CREASER : This Half Cut Sticker Label Cutting Machine is a multipurpose & can be easily converted to ROTARY DISC SLIT PERFORATER & CREASER for perforation as on Bankers cheque book & creasing, bending on wedding cards & Book title creasing.
ELECTRIC POWER : The machine runs with DC Motor 1/2H.P.All electrical controll is inbuilt in the machine electric penal. The customer simply need the 220 Volts AC supply 50Hz as a standard Domestic supply in India. Simply plug in and run the machine.
Rotary Stikcer Half Cutting Double Shaft Machine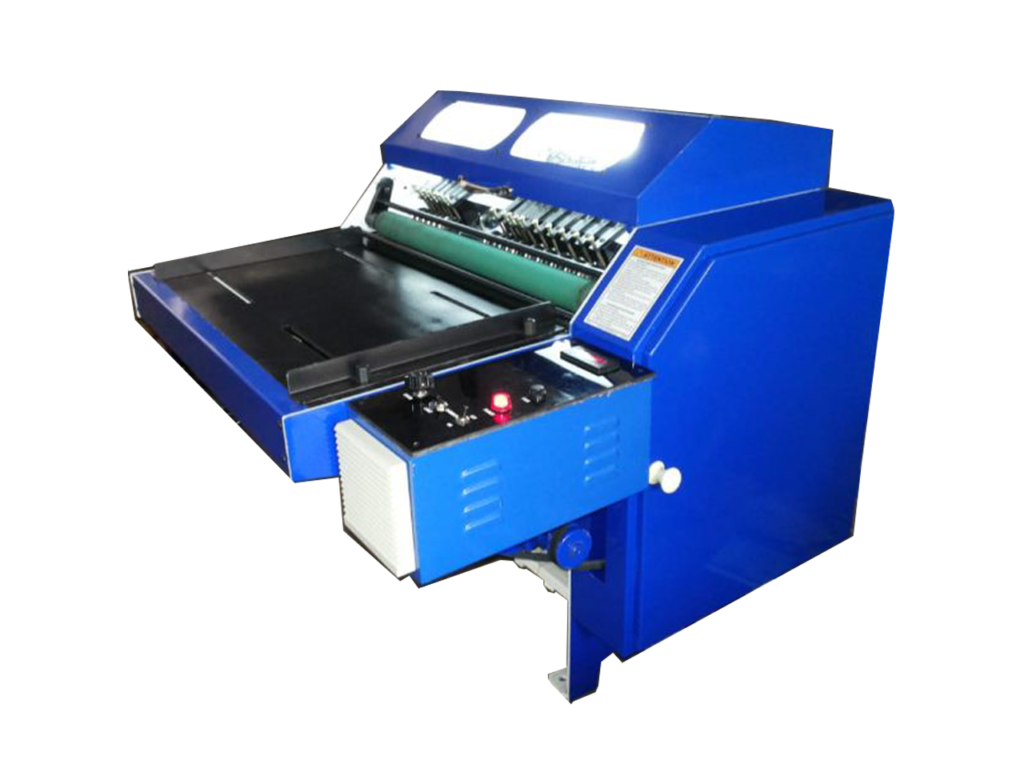 3006/1, Street Kharas Wali,
Cheel Mandi, Mahan Singh Gate,
Amritsar – 143001 (Punjab)
+91-92163 03339
+91-94175-33339
info@umcindia.in